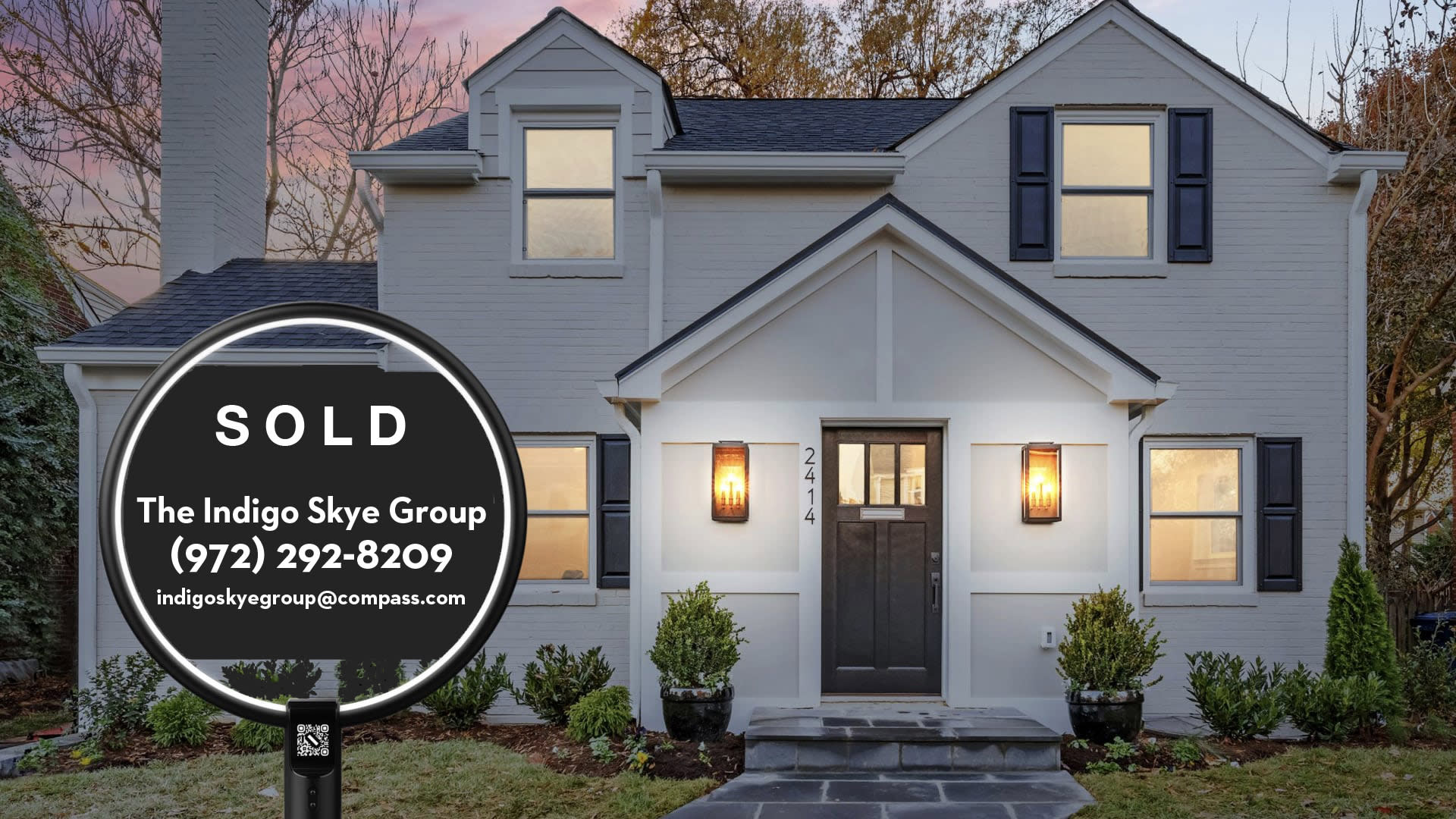 How Long Will It Take to Sell My Home?
When you are considering putting your home on the market, it's hard to know exactly how long it will take for it to sell. We can help you look at other recent homes that have sold in your neighborhood to give you an average or estimated timeframe, however, there are some key factors that impact how quickly your property will sell.
#1. Price
Price is king! All the staging, photographs, video and marketing in the world won't sell your home if it's overpriced. Being proactive and pricing your home correctly from the beginning means that your home will spend less time on the market, and typically sell for a higher price. If the market is slowing down, you may even need to price your home slightly below market to get ahead of prices as they decline.
#2. Move-In Readiness
If your home is "move-in ready" or turn-key, it will likely sell the fastest. Today's Buyers are looking for ease, convenience, and a home that won't require them to make a lot of repairs or updates to fit their needs. Many Buyers are spending more time at home, and thus, are not willing to purchase a home where they know a lot of construction will be going on. Sellers who invest in their home for needed repairs, a fresh look, and updated amenities will sell faster and get a bigger return.
#3. Buyer Demand
The pace of the housing market will definitely play a role in the time it takes to sell. If Buyer demand is high, especially when it is outpacing the supply of homes on the market, your home will likely sell faster because you have less competition – Buyers have fewer options. If the supply of homes on the market is greater than the demand from Buyers, it will likely take longer to sell because Buyers have more choices and can be pickier about the home they chose to buy. It's the old "supply and demand" rule from economics!
#4. Condition
You never get a second chance to make a first impression! Your to-do list needs to be done, your home needs to be runway ready, and your home should look it's absolute best from day 1! Be sure it's clean, smells fresh, uncluttered, blinds open, windows cleaned, and ready for the first Buyer who walks through the door. A well-maintained home at first glance gives Buyers a better feeling that it's well-maintained and cared-for through and through.
#5. Proactive Marketing
Stellar marketing is vital when putting your home on the market. Professional photos, video and 3D models are not even optional, they are a must in today's market. To go along with those, a well-planned marketing campaign to launch your listing is critical to having the right Buyers fall in love with your home. Relying on the MLS and the sign in the yard isn't enough… social media, google ads, property websites, blog posts, open houses, direct mail, email, and agent networking are vital tools that we use to help market your home to the right people at the right time. Our goal is go maximize exposure and engage Buyers who are motivated are ready to purchase a home.